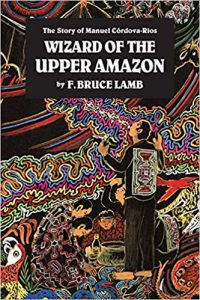 Wizard of the Upper Amazon by Bruce Lamb
Wizard of the Upper Amazon is an extraordinary document of the life among a tribe of South American Indians at the beginning of the 20th century. For many readers, the most compelling sections of the book will be the descriptions of the use of Banisteriopsis caapi, the ayahuasca of the Amazon forests. This powerful hallucinogen has long been credited with the ability to transport human bei...
MORE INFO
---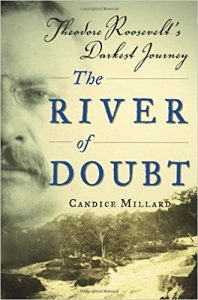 River of Doubt by Candace Millard
The River of Doubt- it is a black, uncharted tributary of the Amazon that snakes through one of the most treacherous jungles in the world. After his humiliating election defeat in 1912, Theodore Roosevelt set his sights on the most punishing physical challenge he could find, the first descent of an unmapped, rapids-choked tributary of the Amazon. Together with his son Kermit and Brazil's most famo...
MORE INFO
---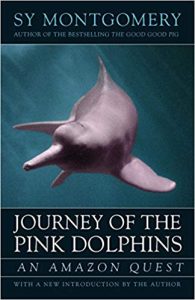 Journey of the Pink Dolphins by Sy Montgomery
When Sy Montgomery ventured into the Amazon to unlock the mysteries of the littleknown pink dolphins, she found ancient whales that plied the Amazon River at dawn and dusk, swam through treetops in flooded forests, and performed underwater ballets with their flexible bodies. But she soon found out that to know the botos, as the dolphins are locally called, you must also know the people who live am...
MORE INFO
---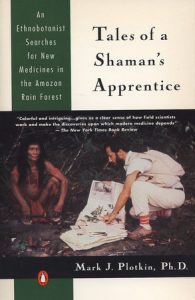 Tales of a Shaman's Apprentice – An Ethnobotanist Searches for New Medicines in the Amazon Rain Forest
For thousands of years, healers have used plants to cure illness. Aspirin, the world's most widely used drug, is based on compounds originally extracted from the bark of a willow tree, and more than a quarter of medicines found on pharmacy shelves contain plant compounds. Now Western medicine, faced with health crises such as AIDS, Alzheimer's disease, and cancer, has begun to look to the healing ...
MORE INFO
---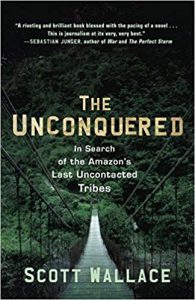 The Unconquered: In Search of the Amazon's Last Uncontacted Tribes by Scott Wallace
The extraordinary true story of a journey into the deepest recesses of the Amazon to track one of the planet's last uncontacted indigenous tribes. Even today there remain tribes in the far reaches of the Amazon rainforest that have avoided contact with modern civilization. Deliberately hiding from the outside world, they are the last survivors of an ancient culture that predates the arrival of ...
MORE INFO
---